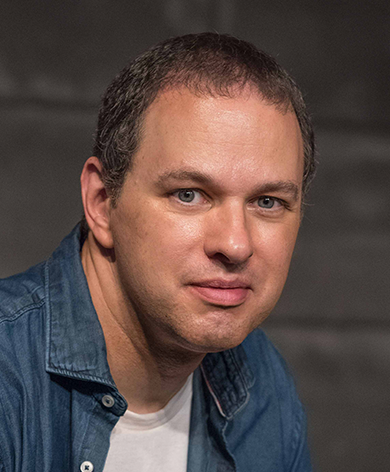 Dr. Roy Horovitz
Chair of the artistic committee, Isra-Drama and The International Exposure of Israeli Theatre
Dear Guests,

As in previous years, I'm delighted to welcome you to Isra-Drama and The International Exposure of Israeli Theatre, 2020.

So, did anything interesting happen in 2020...?
I'm sure we can all agree that this year has been anything but normal. Covid19 has affected us immensely, on every conceivable level - personal, emotional, mental, physical, and of course, professional.
But we are theatre folk! Who knows better than us that 'the show must go on' and that in the theatre, by some miracle, things always seem to work out in the end? So despite – and because of – these unprecedented circumstances, we rolled up our sleeves, put our heads together, and came up with a remarkable program for you. And though it's all been modified and adjusted to the virtual sphere, one thing hasn't changed - our commitment to bringing you the best Israeli theater has to offer – written plays, a variety of shows, theatre-makers, fascinating stage languages, new and innovative formats and so much more. 

Over the years, Israeli theatre has truly cemented itself as its own brand. Israeli artists have collaborated with theatres and ensembles all over the world to great success. Therefore, and as always, our goal is to set in motion a fresh, direct dialogue between you and Israeli artistic creators; to provide you the opportunity to obtain a broad view of Israeli theatre, its unique nature and aesthetic, and find partners for future collaborations.

To achieve this, the program is composed of three types of events:
1. Seventeen full-length productions, all available to you online, to watch at your convenience.
2. Six panels that encompass the most pressing issues theatre - and more specifically Israeli theatre - is facing today, among them: "Theatre and Peace", "Embodying Meaning: Let's Play it by Gender", "From Page to Stage", "Israeli Theatre's Greatest Hits" and others. Each panel includes an online discussion with a group of artists, who will present scenes from their works and share their thoughts and perspectives on the subject at hand.
3. One-on-one Zoom Meetings with the Artists – to provide multiple opportunities for encounters we have created a special time-slot system that will allow you to chat with the artists you found intriguing during the 3-day event.

So kick off your slippers, put on your best pajama pants, pour yourself a nice, cold beer, and start planning for the day after Covid19.

This convention could not have come to fruition if it were not for the hard work and devotion of the members of the Artistic Committee, as well as our good friends at the Ministry of Foreign Affairs and the Ministry of Culture and Sport– all dedicated and creative people with a passion for theatre, especially during these troubled times.

May the next time we meet is in person and in Israel, when the only masks we see are (where they truly belong) on stage rather than on the audience.

"Zei gezunt" (Google it...  ;)

Dr. Roy Horovitz,
Chair of the artistic committee, Isra-Drama and The International Exposure of Israeli Theatre.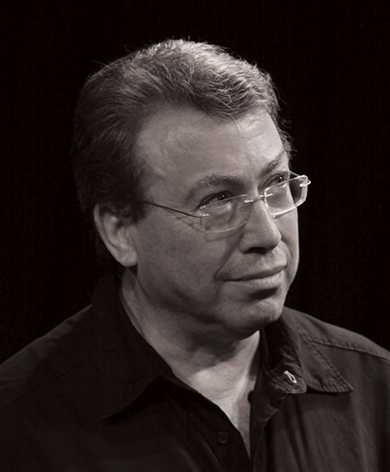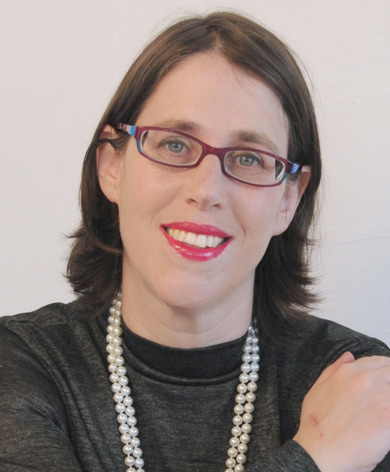 Noam Semel, Chairman | Shimrit Ron, Director
The Hanoch Levin Institute of Israeli Drama
Dear Guests,
Every year we invite some 60 artistic directors and theatre professionals from 25 countries to come to Tel Aviv to see performances, shake hands at receptions, meet Israeli theatre professionals face to face, and enjoy the beauty of Tel Aviv's landscapes, and the vibrant creative energy of the city that never sleeps. Looking back at the naivety with which we took it all for granted, and how we were so bold as to share polite kisses on each other's cheeks, crowd into theatres, or conduct intimate conversations, it seems as though we've become a chapter in a dystopia of some kind, and our lives today are a daily illustration of a sci-fi movie.
Since March, when the lights went down, and working in an office became a distant dream, the web exploded with optimistic articles advising us to take a deep breath, stop for a moment, examine our life, practice creativity, and step out of the box. These articles are some of the most irritating things you could hope to receive in moments of uncertainty, economic crisis, and a strong yearning for the benevolent box. "Come on, reinvent yourself", the gurus urged us, and we countered: Instead of giving us empty platitudes, why don't you just tell us what to do with an event that's based on personal encounters, while flights and hotels have become a distant dream.
And yet, the clichés proved to be powerful and resilient after all – we found a way to communicate with our colleagues around the world, to take advantage of the situation to forge new connections, and plan extensive collaborations. Who knows what plays will be written, what worldwide performances will be held in virtual venues, and when life gets back on track – how we'll utilize the encounters we're experiencing now?
One thing is certain – the theatre world has become a global network where we meet, discuss, swap experiences, and discover that we have a shared destiny.
May we all meet again in Tel Aviv and have a good laugh about it all (or at least invent spectacular new forms of theatre).

Yours,

Shimrit Ron, Director
Noam Semel, Chairman
The Hanoch Levin Institute of Israeli Drama