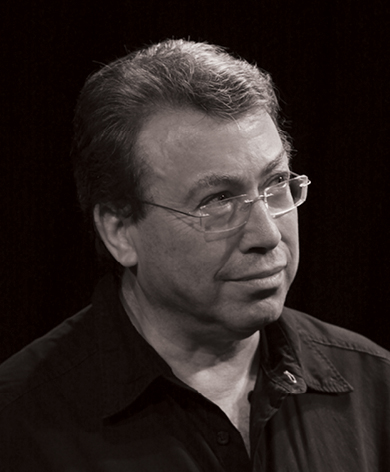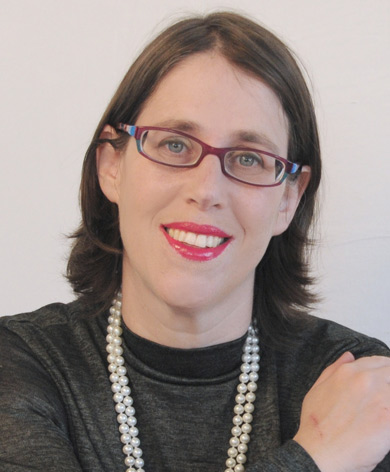 Noam Semel, Chairman | Shimrit Ron, Director
The Hanoch Levin Institute of Israeli Drama
Dear Guests,
Eighteen years have passed since the establishment of The Hanoch Levin Institute of Israeli Drama which marked a breakthrough in the exportation of Israeli drama to the world. First and foremost was Levin himself who became a household name in numerous countries including Poland, France, Germany, Russia, South America, and others; additional playwrights whose works are produced abroad and are represented by the Institute are Edna Mazya, Anat Gov, Hadar Galron, Hillel Mittelpunkt, Shmuel Hasfari, Hanna Azoulay-Hasfari, Gilad Evron, Gur Koren, Maya Arad-Yasur, Dror Keren, Ina Eisenberg, Oren Yaakobi, and others.
Israeli drama engages with the highly-charged issues unique to its society and multifaceted culture and their reflection in family life, interpersonal relationships, and attitudes towards the different and the other. The conflicts which are the fuel of the stage can be found in abundance in our society: remembrance of the Holocaust, relations between Jews and Arabs, the trauma of war and its effects on all the parties to it, relations between religious and secular Jews, and the struggle to find a personal identity at intersections of contradiction.
From all the above material the creators choose their theatrical language and find their own unique voice in Hebrew which, until about a century ago, was considered a dead language, a language of ritual and prayer, and which today is a multilayered spoken language.
Contemporary Israeli Theatre has gained immense popularity: five million tickets are sold annually by the various theatres, and relative to the size of the country's population of some eight million, this is a most impressive achievement. Every evening throughout the country plays are performed to full houses, and at any given moment one can choose from a multitude of possibilities in various genres and artistic styles. Among audiences the success of Israeli Theatre even surpasses that of soccer!
In recent years, theatre professionals from a variety of countries have visited Israel both for the International Exposures of Israeli Theatre and for the events of Isra-Drama: Spotlight on Israeli Drama. The countries represented include Germany, Poland, France, Hungary, Russia, Denmark, The Netherlands, Italy, Belgium, Bulgaria, Slovakia, Austria, Spain, China, Finland, Sweden, Greece, Norway, Romania, the Czech Republic, Slovenia, Ukraine, Serbia, Lithuania, Turkey, Thailand, Cyprus, Canada, the United Kingdom, Estonia, Croatia, and the United States.
We hope that the Isra-Drama & International Exposure of Israeli Theatre 2018 will provide new experiences for you and will lead to artistic collaborations and a continued dialogue throughout the global village.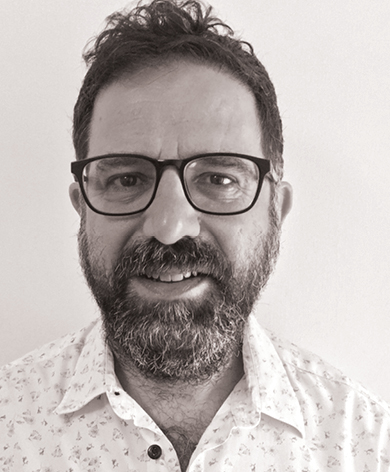 Moshe Perlstein
Chairman, Artistic Committee Isra-Drama and International Exposure of Israeli Theatre, 2018
Dear Guests,
We are delighted to welcome you to celebrate with us at Isra-Drama and The International Exposure of Israeli Theatre, 2018. We are proud to present the best of Israeli theatrical endeavor in the past year, and hope that each and every one of you will find something that appeals to your taste in the diverse program we have put together for you.
This year, we decided to combine the events of Isra-Drama, which focuses on Israeli playwrighting, and the International Exposure of Israeli Theatre, which focuses on the stage performances themselves. The reason for this is the Artistic Committee's understanding that this division is archaic, and that the performances can no longer be so sharply categorized. Additionally, our past meetings with you, our guests, have taught us that your interest sometimes lies in the stage performance, and at others in the play behind it. We will, of course, be happy to receive feedback from you on our decision during this year's events.
The plays we have chosen provide a taste of the ripe, succulent fruit of experienced, veteran playwrights and directors who are at the core of Israeli theatrical endeavor, and of the first fruits of beginning creators whose unripe flavor is acerbic and aggressive. Some ninety productions were submitted to the Repertory Committee for consideration, of which ten full-length have been selected.
At the center of this year's Isra-Drama & International Exposure events we are presenting three plays by two of Israel's most acclaimed playwrights: Hanoch Levin's A Winter Funeral at Beer Sheva Theater, and his contemporary tragedy The Child Dreams, a Habima National Theatre and Cameri Theatre of Tel Aviv coproduction, in a contemporary interpretation that expands the Jewish Holocaust to the global refugee problem; and Nissim Aloni's theatrical carnival Napoleon, Dead or Alive! at the Jerusalem Khan Theatre.
This venerated trio is joined by Hadar Galron's The Secrets at Beit Lessin Theatre, at the center of which is the huge conflict between religious Jewish law and contemporary reality that is tearing women apart in the male-dominated religious world. Since additional plays selected for this year's events address a similar reality, we decided to expand the issue with a presentation devoted to Jewish aspects in the world of contemporary Israeli Theatre. By contrast, completely detached from Jewish issues, is a play based on a non-Israeli text, Fathers and Sons, after the novel by Ivan Turgenev, whose two-hundredth birthday is being marked this month. Gesher Theatre's stage adaptation employs a unique theatrical language combined with video.
Alongside these big repertory theatre productions, we have also selected a number of more modest productions, two of which engage with different types of responsibility. Haifa Theatre's Biton raises the issue of multiculturalism in Israel, specifically Mizrahi identity. Since numerous recent plays address this volatile issue, we have seen fit to expand our engagement with it with a presentation, so you will be able to see how different directors employ different theatrical languages to tackle it. A different kind of "otherness" is examined in GO, a dance-theatre performance focusing on older women and their ageing and dancing body.
Two young creators are presenting plays that employ a unique theatrical language. In And my Heart Almost Stood Still, Ari Teperberg creates a magical performance from the sensory experience of sound – which transcends the actual experience of listening. In A-Hole Fuckin Loser, Ariel Brown employs computer and video to create a bizarre journey.

Last, but not least, of the ten selected productions is Mothers, Three, which engages with a very Israeli experience: mothers of combat soldiers. In the third presentation we will view scenes from plays focusing on the Israeli-Palestinian conflict. We hope that the plays we have chosen are sufficiently global and universal to be interesting and intriguing for you too, yet also very local in the unique and specific content and issues they engage with.
As you can see, we have not stopped at the ten plays at the center of the Isra-Drama & International Exposure, each of which will be followed by a discussion with the creators, but have also added various events by means of which you can become better acquainted with Israeli theatre today. In addition to the three presentations already mentioned: Play-Date – a pitching event in which additional creators have an opportunity to present their work in brief; and Round Tables for more in-depth encounters and intimate conversations with the creators of the selected plays.
On behalf of the Artistic Committee, I wish you all enjoyable and enriching viewing, and lively and productive discussions.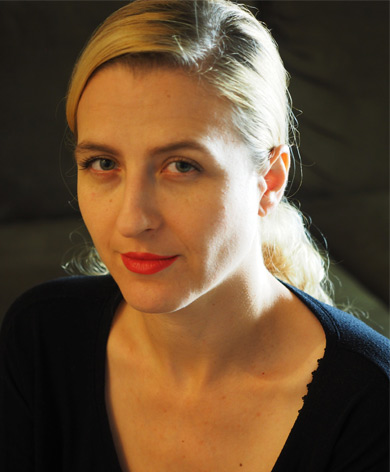 Nataly Zuckerman
Dramaturge of the Isra-Drama and International Exposure of Israeli Theatre 2018
Dear Guests,
In addition to the flagship plays selected for this year's Isra-Drama and International Exposure of Israeli Theatre, dozens of interesting proposals were submitted by veteran and young artistic creators alike, representing the social, cultural, and political diversity of theatricalactivity in Israel. We felt it important to find a way to introduce you to their wide-ranging endeavor, which reflects Israeli creative passion and the commitment of Israeli artistic creators to hold up a mirror to the burning issues in our society. Consequently, we have put togethera number ofeventsthroughout the week that provide an opportunity to introduceyou to these works.
We consider it important to provide you with a broader context for the full-length productions that you will see. A discussion with the artistic creator or a lecture will be held before or immediately after each performance in order to expandyour knowledge and understanding of the important contexts for viewing the performances.
In addition to these performances, we have prepared three presentations that engage with the most burning issues to emerge from the diverse selection submitted this year. One of the most prominent issues this year, not only in theatre but in Israeli society in general, is ethnic discrimination. We are seeing a revival of Mizrahi artistic creators in cinema, poetry, and literature, and there has been a pronounced increase this year in theatre works engaging with this issue as well.
Accordingly, we have prepared a presentation entitled "Mizrahi Jews in Israeli Theatre", in which we will review a wealth of works by Mizrahi artistic creators whose voices were silenced for many years, and now, in theatre, they are reclaiming their right to be heard. The topic, which might seem highly local at first glance, goes hand-in-hand with a worldwide phenomenon of cultural identities that have been excluded from the political-cultural discourse and are now seeking to position themselves at the center of that discourse. Another presentation, entitled "The Situation" (in Hebrew: HaMatzav), engages with a complex and volatile issue, namely the Israeli-Palestinian conflict. It attempts to present different perspectives and pose complex questions to which Israeli society is unable to provide an answer, and which consequently reverberate unanswered in the plays and texts to which you will be exposed. The final presentation will engage with the Judaic Nature of Israeli Theatre. Jewish texts have always been part of Israel's literary canon, and the quest for and return to the Jewish sources in recent years make the Jewish-theatrical search even more fascinating. Why do we return to the past? How do young artistic creators contend with the Jewish sources? And, how is the dialogue between Israeliness and Jewishness expressed in creative endeavor in a country that has emblazoned on its standard being Jewish and democratic as well as religious-traditional and secular?
Alongside the presentations, we also thought it important to create settings for networking, collaboration, and artistic discussions between guests and local artistic creators: Play-Date, an event based on a speed-date format in which we have paired you with local artistic creators in accordance with your requests and preferences; and Round Tables, in which we will discuss burning issues on the artistic agenda in Israeli and world theatre, and which also provide an opportunity to become more deeply and artistically acquainted.
I would like to take this opportunity to thank Natalie Fainstein, Efrat Steinlauf, Hagit Rehavi Nikolayevsky, Dr. Sarit Cofman-Simhon, and Dr. Ophir Maman who worked unstintingly on the events, and all our distinguished guests who generously agreed to participate in the various events.