The Hanoch Levin Institute of Israeli Drama
The Hanoch Levin Institute of Israeli Drama was founded in 2000, by Mr. Noam Semel, Director General of the Cameri Theatre of Tel Aviv. The Institute has set as its goal to promote Israeli drama and raise awareness of its crucial role in the formation of Israeli culture, both in Israel and abroad. The Institute, in cooperation with the Playwrights Union of Israel, operates in the following fields:
Translation of Contemporary Israeli Drama
This enterprise set the purpose of exposing Israeli drama and encouraging its staging in theatres throughout the world. Ever since the Institute's establishment, Israeli plays are staged in major theatres around the world.
Isra-Drama – Spotlight on Israeli Drama
An event designed to expose Israeli drama to the international theatre community: festival directors, theatre directors, stage directors, artistic directors, dramaturges, translators, and journalists. During the week-long Isra-Drama, we present the best of Israel's original playwriting on stages, accompanied by subtitles. Our guests are invited to panels and discussions with Israel's leading theatre creators, and have the opportunity to meet and talk with our playwrights. Isra-Drama is produced with collaboration and support of the Ministry of Culture and Sport – Culture Administration; Ministry of Foreign Affairs – Department of Culture and Science Relations; Municipality of Tel Aviv-Yafo; The Marc Rich Foundation for Education, Culture and Welfare, and The Tel Aviv Yehoshua Rabinowitz Arts Foundation.
Israeli Dramatist Website – dramaisrael.org


The website was initiated by the Hanoch Levin Institute of Israeli Drama, along with The Israeli Drama Development Fund. Its purposes are: accessible information on plays to production bodies in Israel and abroad; to encourage the translation of Israeli plays; to facilitate open access to texts; to maintain a central arena to discuss questions with which playwrights engage, to encourage grants, and translation and production possibilities around the world; and to provide up to date news on Israeli drama: new productions, study days, calls for festivals, development plans.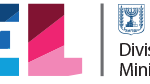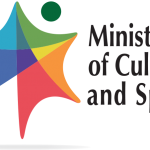 .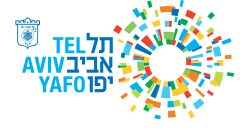 .