GRETA AND THE SPACE RACE
WRITTEN BY VALERIA ZABELOTSKY AND YONATAN CNAAN // DIRECTOR: SHIRIT LEE WEISS, ORIGINAL MUSIC BY YONATAN CNAAN
The life of Greta, a young Russian woman, is about to change when Cosmonaut Yuri Gagarin is launched into space. While living under the Soviet regime, Greta refuses to take her mother's advice to settle down and become a conformist like everyone else. Greta, infatuated with Gagarin, writes him a love letter.
After receiving a promising response, Greta is crushed to realize that the letter was not directed to her personally. She is about to give up on life when she stumbles onto another man with the same name, Yuri Gagarin. Can Yuri save Greta from her inevitable future?
This spectacular production is full of melodic tunes and an upbeat score by award-winning composer Yonatan Cnaan featuring the beautiful voices of Israel's leading opera singers.
Greta and the Space Race is the winner of "The Musical Theatre Festival Prize 2014" and The Israeli Lottery Council for Arts and Culture's 2014 Grant.
Booking: yonatan.cnaan@gmail.com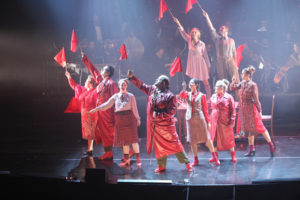 LYSISTRATA X
CONCEPT AND DIRECTOR: EMANUELLA AMICHAI, VIDEO: RAN SLAVIN, EMANUELLA AMICHAI
What would the world look like if it were controlled by women?
An original adaptation of the satirical play by Aristophanes.
In Lysistrata X, a new multidisciplinary theatre work, we find ourselves projected into a futuristic reality where the women's gender-based protest has led not only to a peace agreement, but to a female revolution that has relinquished control of the world's mechanisms to a psycho-technological artificial intelligence: LysistrataX.
The performance won the 2015 "Move Award" for outstanding visual theatre productions in Europe.
Produced by the Department of Theatre Studies at the Hebrew University, Jerusalem.
Booking: Emanuella Amichai
amichai3@gmail.com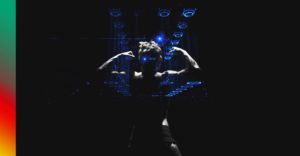 PLASTIC HEROES
CREATED AND PERFORMED BY ARIEL DORON, CO-DIRECTORS: ROTEM ELROY, DAVID LOCKARD, ARTISTIC COUNSULTANT: SHAHAR MAROM,"HANUT 31" THEATRE
War is bad. We don't want it. But at the same time we glorify it, adore it, and see it as a game. Plastic Heroes is a funny and painful political satire about the Israeli-Palestinian conflict, and at the same time, about war everywhere. The show explores our society's complex attitude towards war by returning to play with children's toys, but this time, as adults. Ready-made plastic soldiers, tanks, Barbies and stuffed animals come to life, and the innocence of child's play is confronted with the bleeding, sad reality of our adult wars.
The refreshing playfulness of object theatre, combined with puppetry, acting and video allow "Plastic Heroes" to deal with hard issues in a poetic, human and universal way which touches audiences worldwide.
Ariel Doron is an internationally acclaimed puppeteer and has been invited so far to over 30 festivals and theatres in 14 countries.
Booking: Ariel Doron
E-Mail: doronariel@gmail.com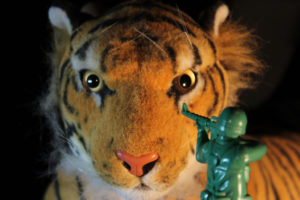 SALIM SALIM – A STORY OF A MAN BETWEEN FENCES
WRITTEN AND DIRECTED BY STAV PALTI-NEGEV
The show takes place at the checkpoint on the border between Israel and Gaza. As the performance begins, viewers are asked to go through the checkpoint, where Israeli soldiers separate them into Gaza and Israel. From behind the border fence they see the story of Salim, a Palestinian man released after 10 years in Israeli prison. Salim's family awaits him at the West Bank, but he is forced to cross into Gaza.
Salim, who has become a collaborator with the Israeli Security Service, refuses to cross and is trapped between the two borders.
The team is comprised of Jewish and Palestinian actors who perform in Hebrew and Arabic.
The production won Best Play Award & Best Actor Award, Acco Fringe Theatre Festival, 2014.
Booking: Stav Palti-Negev
stavti@gmail.com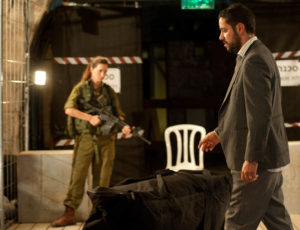 THE TRAGEDY OF MACBETH
ORIGINATOR AND DIRECTOR: AMIT ULMAN, INCUBATOR THEATRE, JERUSALEM
TRANSLATION, ADAPTORS: DANA YADLIN, AMIT ULMAN, OMER HEBRON, YIFTACH LEIBOWITZ, DANIEL SHAPIRO, YOSEPH ALBALECK
Based on Shakespeare's famous play, this is a spoken-word (street poetry) adaptation of the hairraising story of Macbeth – a Scottish warrior who murders the king and turns into a ruthless ruler.
The six actors performing the play also translated and adapted it into an original musical production, inspired by horror movies, the genre of the spoken word, and the culture that has developed around it. This is a poetic play, in which words raise men to greatness but also bring them down to the lowest depths of creation, and destroy them.
The director is one of the pioneers of spoken-word poetry in Israel and a founder of the Poetry Slam Israel organization. As a member of "The Victor Jackson Show", he directed and co-wrote the troupe's critically acclaimed The City (a rap musical that has been running in Israel for a year and a half).
Most of the participants are poetry performers in their own right who regularly appear at various poetry events, and are the most prominent members of the steadily growing spoken-word community in Israel.
Booking: Paul Gorbulski
info@incubator.org.il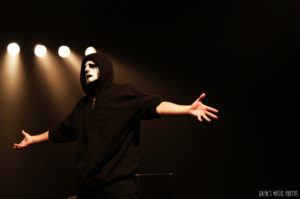 WAITING FOR GODOT (ME VART OIF GODOT)
WRITTEN BY SAMUEL BECKETT, DIRECTOR: YEHOSHUA SOBOL, YIDDISHPIEL THEATRE
Following a groundbreaking study, the worldwide premiere of the play "Waiting for Godot" is brought to the stage for the first time in three languages: Yiddish, French, and Spanish. A revolutionary interpretation which binds the play's plot and its heroes to the place and time that were Beckett's inspiration for the play: Southern France in the late winter and early spring of 1943. Embedding the play's plot within a concrete location and time unveils a new layer, shattering everything we knew about the classic play.
Booking: Niva Mitelman
niva@yiddishpiel.co.il